Contact Enguard for Personalized Attention
Headquartered in Indiana … Serving Businesses throughout the U.S.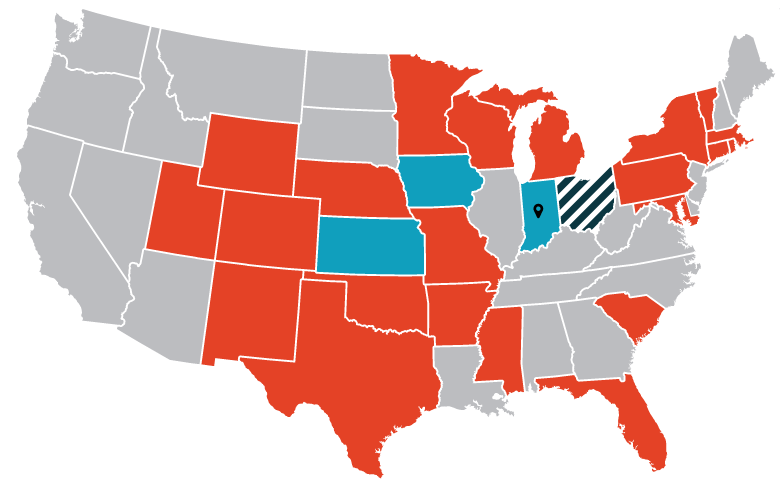 Enguard is based in Indiana, but we support manufacturers, industrial processors, and restaurants across the country!

Manufacturers and industrial processors in orange states all enjoy sales tax exemptions on utility usage.
Enguard's expert analysts and tax specialists are eager to assist you.
Call us today at 866-829-5665!
For more than 30 years, Enguard has consulted to American businesses, preparing complete, accurate utility studies. Now Enguard is sharing that knowledge in Utility Study by Enguard, a self-guided utility study solution. Whether you do your own Utility Study or ask us to help you, you know that you'll have experience, commitment and documentation on your side. When it comes to sales tax exemptions, we leave nothing left to chance to be sure that you leave nothing on the table.

© 2023 Enguard, Inc. All Rights Reserved.